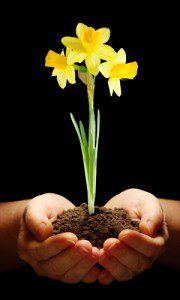 As the 89th year of the Daffodil Festival gets underway, please consider including the Daffodil Festival in your donation plans. The donations we receive allow us to continue the traditions of our annual festival, including the continuation of the only Festival in the nation that has "four parades in four cities" all in one day!
Our Royalty Leadership program has equipped hundreds of young women in developing life skills in order to become even more successful in their future endeavors.  It takes significant resources for the dresses, clothing and the many components that are needed to equip the 23 Princesses that will become this year's Ambassadors - you can help Sponsor a Princess, here.
Members of The Daffodil Festival (Daffodilians) and our Royalty, are Official Goodwill Ambassadors of Pierce County, representing our local communities at service organizations, schools, and festivals throughout the year. What started as a celebration of spring has become a year-round salute to the communities of Pierce County.
Your monetary contribution can help many facets of the Festival in its quest to serve Pierce County, including (but not limited to):
Float Building & Maintenance
Semi Truck & Maintenance
Royal Court Program Expenditures
Royalty Chaperone & Travel Expenses
Venue Rental & Equipment Costs
Grand Floral Parade Expenses


... and more!
Thank you for choosing to support the Daffodil Festival.
If you are interested in a Corporate Sponsorship or other opportunities, please email us at [email protected]