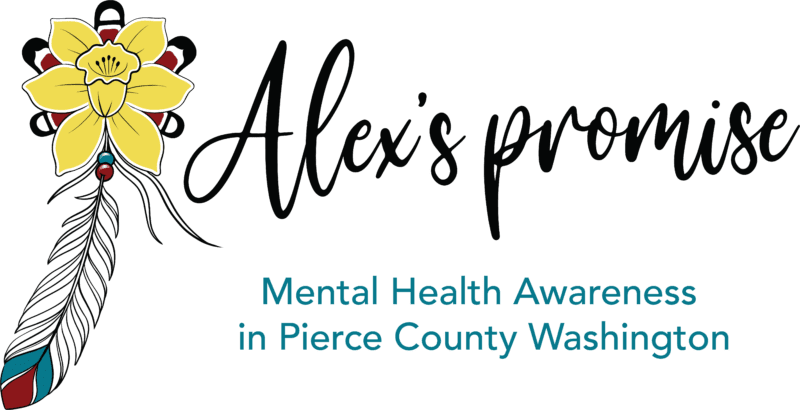 Mission Statement:
Honoring the memory of Daffodil Princess Alexandria Cole by empowering community connection through equipping youth leaders with knowledge and compassion of mental health and inclusion for the Pierce County community and beyond.
Why Alex's Promise?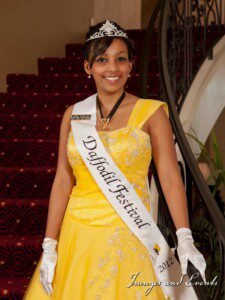 In 2012, the Daffodil Festival Royal Court was comprised of 24 members, including Chief Leschi Daffodil Princess Alexandria Tyler Cole. A member of the Quinault Nation, she was known for her bright smile, easy friendship, amazing hugs, and the instant connections she would form with children. She was a vital and important piece of the Daffodil Family.
On April 10th, 2012 – only days before the Grand Floral Parade - Alex died by suicide. Her loss affected not only the 2012 Court, but the Daffodil Festival Membership and Volunteers who had also been touched by her presence, and the many community members and children of Pierce County who were lucky enough to have known her during her reign and beyond. For the Parade that year, on April 14th, the Queen's Float proceeded throughout its route carrying the Court as it does every year, but with Alex's formal portrait and beaded crown adorning the seat she would have taken.
Though Alex had walked on, her memory still served as a foundational piece of the 2012 Daffodil Festival Royal Court, and a constant reminder to the Daffodil Festival thereafter, that "Once a Princess, Always a Princess."
This year, the tenth anniversary of her passing, serves as an awakening for the Festival, as we strive to develop a program that honors her legacy and acknowledges that even the successful students, athletes, volunteers, and community members that Daffodil Princesses strive to be can be affected by mental health crises as well. Now, more than ever, it is important to make resources available and accessible to as many as possible.
Through Alex's Promise, the Daffodil Festival has partnered with alumnae and professionals in the mental health fields to build upon the Daffodil Festival Royal Court's designated role as "Good Will Ambassadors of Pierce County," bringing awareness to and ending the stigma around mental health issues, violence prevention resources, and more, while continuing their annual impact throughout Pierce County and the Pacific Northwest.
Purpose & Demonstrability: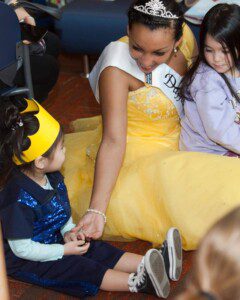 Alex's Promise is dedicated to promoting equitable access to mental health resources and providing education on mental health and safety to areas of both incorporated and unincorporated Pierce County.
Through Alex's Promise, we will educate the influential young leaders of the Daffodil Festival Royal Court on mental health support and resources, as well as promote awareness of emotional well-being, domestic violence, and social justice in order to effect community and generational change that positively impacts long-term health and safety of Pierce County.
We are dedicated to providing education and community connection to promote positive emotional well-being, and increase awareness and access to services in the community to overall reduce interpersonal violence in youth, self-harm, and domestic violence, with curriculum to include:
Understanding and identifying warning signs of a mental health crisis

Understanding how to navigate mental health resources

Exposure to coping skills

Understanding of how to implement individualized self-care

And the availability of resources available in Pierce County, Washington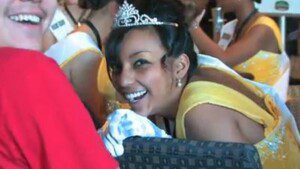 Logo Design by:
Chloey Cavanaugh
Was'ineidi Tax'Hit
Eagle Wolf Clan
Logo Elements, explained by artist:
"The red bead symbolizes strength and the turquoise bead resembles protection. They go hand in hand - We need strength to protect others and ourselves but in addition need protection to protect our strength. 

The feather resembles the two moieties - Eagle and Raven which are found on regalia and often feathers are used during smudging - which for me growing up was used as healing. You would use the feather to fan the sage or herb of choice to heal - Cleansing the mind, body and spirit. 

Behind the daffodil is a tribal design of the sun - I put this in there to not only highlight the light that comes from the flower but after reading about Alexandria Cole I put it in there to honor the light of Alexandria Cole. 

All together you have strength, protection, healing and light." 
Pierce County Crisis and Behavioral Health Resources
*if you are in imminent harm, please dial 9-1-1 immediately*
Make Alex's Promise
Repeat these words as a promise to yourself, and continue to give yourself the gift of tomorrow.
Teens + Adults
Young Children
I promise to treat myself and others with kindness and compassion.
I promise to remind myself that I am capable, strong, and brilliant.
I promise to be patient with myself and others as we grow and learn.
I promise to forgive myself and others when a mistake is made.
I promise to embrace what makes me unique, and respect what makes others different from me.
I promise to ask for help when I need it, and offer help when I can give it.
I promise to love myself the way I love others.
I promise that even when I have a bad day,
I will try again tomorrow.