What images come to mind, when you think of a "princess"?
A big ballgown, a glittering tiara, and maybe even a pumpkin carriage or towering castle, right? Do you think of a fairy tale maiden, one who likes to spend time with animals, or sleep a lot? Or are you more inclined to think of civic duty, a responsibility for the people around you, serving as a figurehead for a community? Someone born to lead?
Does that last definition sound like someone you know… or maybe even someone like you?
The Daffodil Festival is currently seeking local leaders, movers and shakers, athletes, scholars, and all of the above, to serve on their 2022 Daffodil Festival Royal Court!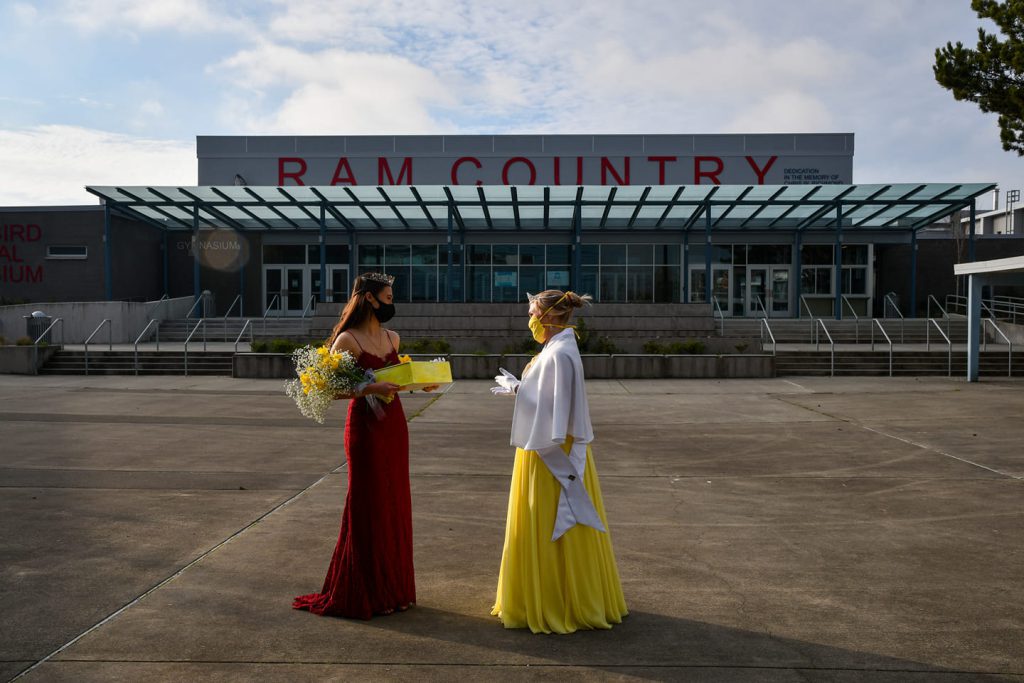 To apply, you need to:
     

Be a senior girl with a GPA of 3.2 or above

     

Stand out as a representative of your school 

      Have a passion for Pierce County 

      Lead with

a heart for service

     

And possess the motivation to continue developing your leadership skills throughout your senior year of high school.
But I know you might be wondering: What is the Daffodil Festival? And what's so important about being a Princess?
Here's what you need to know…
The Daffodil Festival is a nonprofit organization that has been officially operating in and around Pierce County since 1934. What originally started as a garden party in 1926 – celebrating the many golden daffodils grown throughout the agricultural communities in the Puyallup Valley – has since turned into one of the longest continuous parades in the United States, as the Grand Floral Daffodil Parade winds through the streets of Tacoma, Puyallup, Sumner, and Orting across one day in April each year.
One of the most important aspects of the Festival, is probably the one you'd be most likely to recognize: the Daffodil Festival Royal Court, a group of 23 senior girls selected to represent the nearby high schools who help contribute to the Festival and Parade. While their attire is somewhat iconic to the area – with the requisite tiaras and yellow ball gowns and sashes you might already know – they're carefully selected for their inner beauty, instead, as each is recognized as a scholar and leader in their respective communities.
The job title comes with a lot more than just a fancy outfit, as these young women make appearances throughout Pierce County for numerous noteworthy events throughout the year. That's why a heart for service and a sense of personal responsibility are key to choosing the perfect Daffodil Princess: they'll be interacting with groups that range in age and background at every event they attend, be that playing after school with the Boys and Girls Clubs of Pierce County, or standing on the steps of the state legislature in Olympia.
While these incredible young women make up an important aspect of the Festival's operation, the title is a mutually beneficial one, as the ladies who spend their senior year dedicated to this program go on to learn valuable lessons throughout the experience, including building self-confidence, networking with notable community leaders, and developing key personal skills that will benefit them far into the future.
But how do you become a Princess?
The first step is to reach out to your local school's Festival coordinator, and see what information they can give you about your High School's Selection process. Here are the current 23 participating high schools who are represented by Princesses within the Daffodil Festival:
Bethel                                  Fife                                Orting                                  Washington       
Bonney Lake                         Foss                                 Puyallup                                 White River          
Chief Leschi                    Franklin Pierce                        Rogers                                                                
Clover Park                    Graham-Kapowsin                  Spanaway Lake                                                     
Curtis                              Lakes                             Silas (formerly Wilson)                                    
Eatonville                           Lincoln                               Stadium                                                            
Emerald Ridge                 Mt. Tahoma                            Sumner                                                              
They'll also probably ask you to fill out a short questionnaire about who you are, and why you're interested in being involved with the Festival. They'll definitely ask for your unofficial school transcript, so they can see what your grade point average is, as well as how many days of school you've missed… the kind of information you can easily find out yourself, in a quick conversation with your school's front office.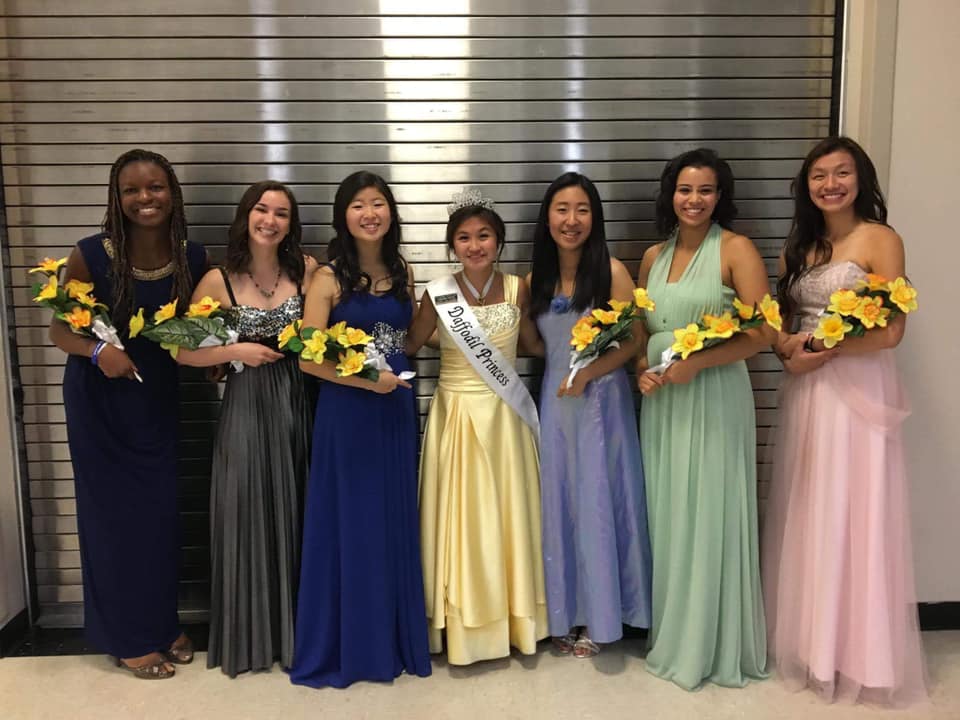 While it differs among the various schools that take part in the Daffodil Festival program, as a general rule, it looks like this:
Your school will hold a Selection in either October or November, at which time, you will be asked to participate in a multi-step selection process. There's a Judging Interview, in which you will interact with the selected judges for your high school, and give them information about your academic history, after school activities, volunteer positions, how you are involved in your community, and more. 
Then, there's a formal Selection Night event. This sees you dressed in your best, usually a long gown – like a dress you've worn to a school dance, or other formal event – as your family and friends get the chance to see you take to the stage and deliver a one-minute speech organized around the Festival's chosen theme for that year. After every participant has read their speech, each of you will also be asked an impromptu question, testing your ability to remain poised and well-spoken on your feet.
At the end of Selection night, your school crowns their Princess candidate… and it could be you!
So now you're a Princess. What comes next?
After the holidays, January and February see weekends full of mandatory Princess Practices, and maybe even a Princess Retreat. While the names might sound like they'd be packed with lessons on how to wave or lift a teacup without spilling, they become an important asset in your personal development. Through these practices, you'll have the opportunity to:
Learn important skills in self-confidence, public speaking, and meeting with local dignitaries

Interact and network with relevant local partners and government officials, as well as Princess alumnae and other Festival figures

Gain new friendships and perspectives of the diverse and varied communities that make up wide-spanning Pierce County

And, of course, get fitted for the yellow dresses that make the Daffodil Festival Royal Court so synonymous with Pierce County.
Traditionally the Daffodil Festival hosts Princess Promenade in February, where you will be sworn in by the current President of the Festival, and made an official Daffodil Festival Princess and Ambassador of Pierce County! This leads to our whirlwind Festival season and summer, which involves numerous obligations for the Royal Court, including Queen's Coronation, library appearances, interactions with local groups, and, of course, many parades, both in and around your home county.
Because of all that comes with being an official Daffodil Princess, the Festival wants to make sure you're as prepared for the crown, as it is for you! To be clear: it's important to consider the factor of your previously existing schedule when applying for your school's Selection process.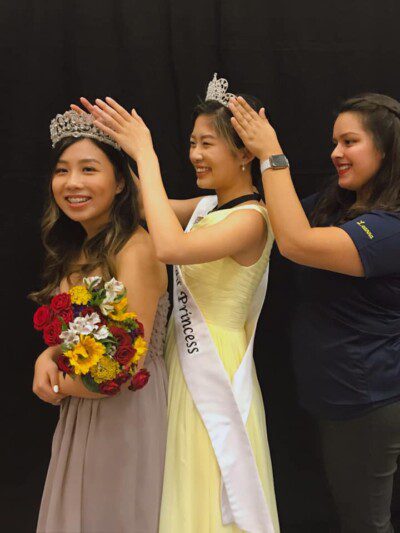 Do you have the time and availability to commit to being a Daffodil Princess Candidate? For instance, there are many senior year ladies who have a full and rigorous scholastic schedule, complete with high level classes that carry a certain amount of academic weight. Are you  prepared to take on Princess responsibilities in addition to your senior year's academic course load?
Furthermore, one of the hallmarks of spending time with the Daffodil Festival organization, are numerous opportunities to spend time volunteering in the community, interacting with various nonprofit organizations and other local groups. Does your current volunteering schedule or job commitments provide for the kind of flexibility necessary to fit in both? And what about other various extracurricular activities: do you play a Spring sport? While one of the leading factors of consideration for a Daffodil Princess' selection include her involvement in her community, are you going to be willing to potentially take a step back, and make the Festival more of a priority?
To be clear, we aren't expecting you to do all of this alone: there is a huge support network within the Festival, on top of your own individual communities, who are willing to help you do it all! Just make sure that you're equipped to stay on track, organized and dedicated when the Festival season begins to pick up in the Spring… because it certainly gets busy!
Then again, there's plenty that gets taken care of for you. Please don't consider things like event transportation or the cost of a yellow dress to be a barrier to your participation! The Daffodil Festival is already prepared to:
     

Provide chaperoning – aka, a ride, and at least one Festival representative to escort you – to each official Princess event on the calendar.

     

Furnish you with your designated official Princess outfit, consisting of: a tiara, sash, Golden Daffodil pin, jewelry, shoes, and more, that all go into the Royal Court's official "look"… aka, that big yellow dress.

     

Give you plenty of background training and coaching to help you be the best Princess you can be, like public speaking lessons, confidence building, and more.
While we understand that finances are an important personal decision, we are looking for the best representatives Pierce County has to offer, and that does not rely on financial responsibility from Princesses.
And one last thing…
Are you not quite a Senior girl, but are looking for a way to get involved with the Festival anyways? Here are a couple of options of how you can start making your mark this year:
Volunteer to assist with your school's Selection night or your school's Parade Float Committee

Help your older friends practice their speeches and impromptu questions

Amp up your resume by adding in one or two different clubs or volunteer positions

Keep at your grades, and bump that GPA as high as you can

Try to keep your school absences and tardiness to a minimum
We hope you're just as excited about the upcoming Selection Season as we are! In anticipation of the coming festivities and soon-to-arrive Royal Court, we'll be sharing more answers to frequently asked questions in this space soon. Stay tuned!