Princess Tea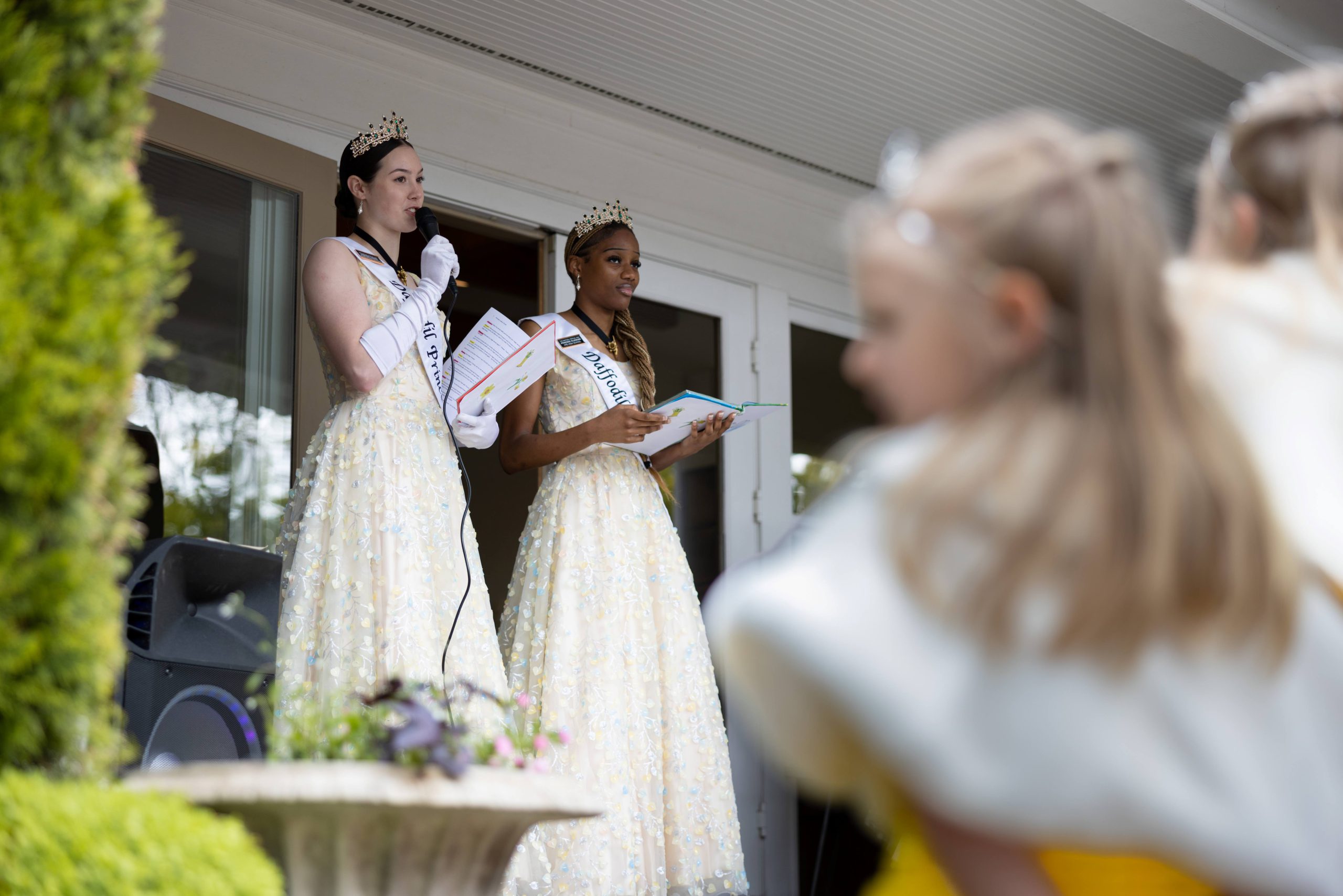 Come one, come all, to the Daffodil Festival's annual Princess Tea!
Laurel Creek Manor
7611 166th Ave E, Sumner, WA 98390
Sunday, May 5th, 2024
Seating Times: 10am, 12:30pm, 3:30 pm
Tickets go on Sale in April!
The 2024 Daffodil Festival Royal Court is so excited to invite you to the Daffodil Princess Tea, taking place Sunday, May 5th, at Laurel Creek Manor in Sumner. This fun-filled afternoon comes complete with tasty teatime treats, a Princess dance party, and plenty more!
Don't forget to bring your camera, your best curtsy, and your own Princess-in-Training along for the fun… plus grandmas, aunts, and whoever else wants to join in on the festivities!
We are so excited to see you at one of our three seatings: 10am, 12:30pm, and 3pm. Each Princess Tea will last 90 minutes, and doors open 15 minutes prior to each seating. And don't forget your jacket at home: the Princess Tea is hosted on the back patio of Laurel Creek, under a big tent, so it might get a little chilly!
The Daffodil Princesses would be honored if you would attend. We hope to see you there!