Throughout the 83 years the Daffodil Festival has had a spot in the heart of the Pierce County community, over 1,000 women have become a part of the organization. These promising young women have blossomed into doctors, judges, civic leaders and public servants, always living community first. They are the Daffodil Royalty Alumnae: the young women who wore their Golden Daffodils over their hearts, and who still continue to hold on to what that responsibility means.
Alumni Weekend – April 2-3
Reunite and Reconnect with your Festival family.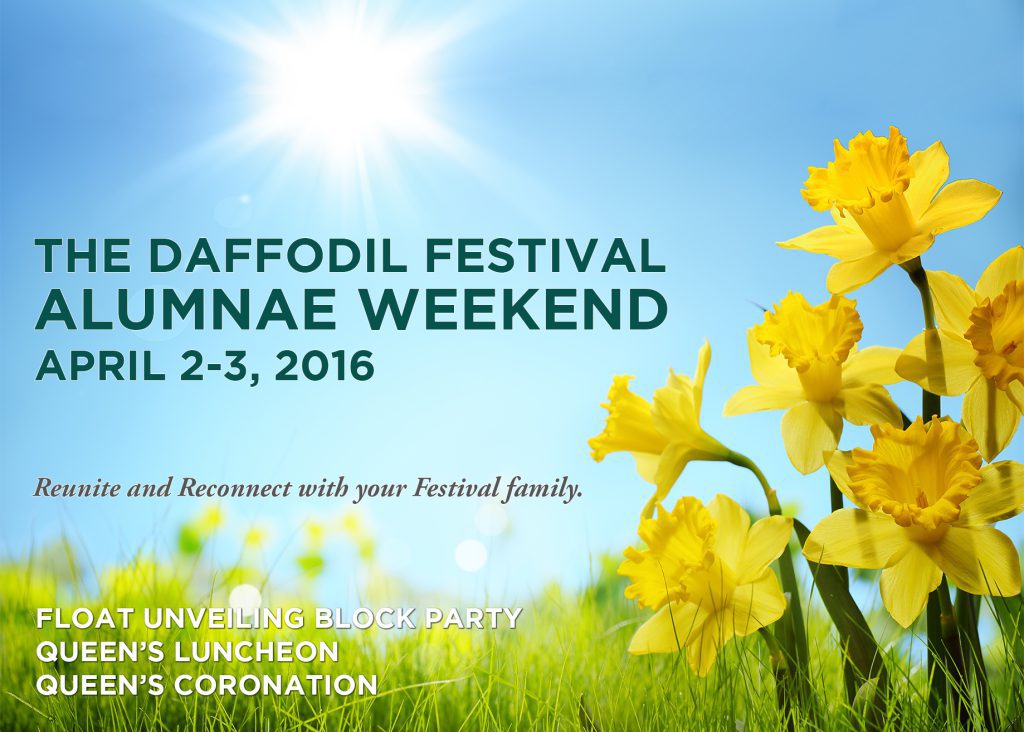 There have been 1,085 young ladies that have carried the title of Daffodil Princess.  Join us in a celebration of our history, a reunion of friends, and a recognition of what makes Pierce County great. The weekend will include plenty of fun, friends and plenty of reminiscing.
Float Unveiling Block Party, Sumner – April 2nd – Free event
Old Cannery in Sumner – 4pm
13608 Valley Ave E, Sumner, WA 98390
Queen's Luncheon, Fife – April 3rd, noon
Queen's Coronation, Tacoma – April 3rd, 5pm
Alumnae Gear
Check back here in March for some fun new items.
Update your contact information
If you have served as past Royalty of the Daffodil Festival, we want to get to know you all over again! Please fill out the Royalty Update form below – and join our Facebook group! – so we can stay in touch!